Every month, I'll be sharing what media or miscellaneous I've been consuming over the past weeks. This will be a running record for myself, but a way of sharing some of my favorite stories and moments outside of writing—though, it all comes back to writing.
This one is going to be a little more packed because I was late posting it due to a family emergency. But I'm back and here with tons of songs, albums, books, TV shows, and more.
Music
I'm a fan of listening to albums to see how an artist composed their musical narrative. To some people, that may be a weird statement, but a lot of people don't listen to albums in their entireity anymore, at least not without throwing it on shuffle. I've probably gone through about 20 albums this year already. My favorite so far is FKA twigs' latest album Caprisongs. It's so wild and weird and feels like it goes unexpected places that are strange and dark and, of course, sensual.
I've been a fan of FKA twigs for a few years now. And one of the things I love about them is they grow. Each album is a departure from the last. In my mind, their like a futuristic Sade. All the songs have this atmosphere of love, want, desire, and conflict sung with such a beautiful voice.
---
Apart of my drafting process for my next book, I've been building a playlist of songs featured in the story or that inspire the vibes of the story. The main musical themes throughout the story pull from my years working retail and being subjected to some of the best classic rock and nondenominational Christmas songs EVER. I'll also be pulling from Joanna Newsom, classical pieces, and the Twin Peaks soundtrack.
Out of my playlist, Journey's 'Faithfully' has been playing on repeat in my head. And can you blame me? It's a pretty amazing and catchy song.
---
---
Movies/TV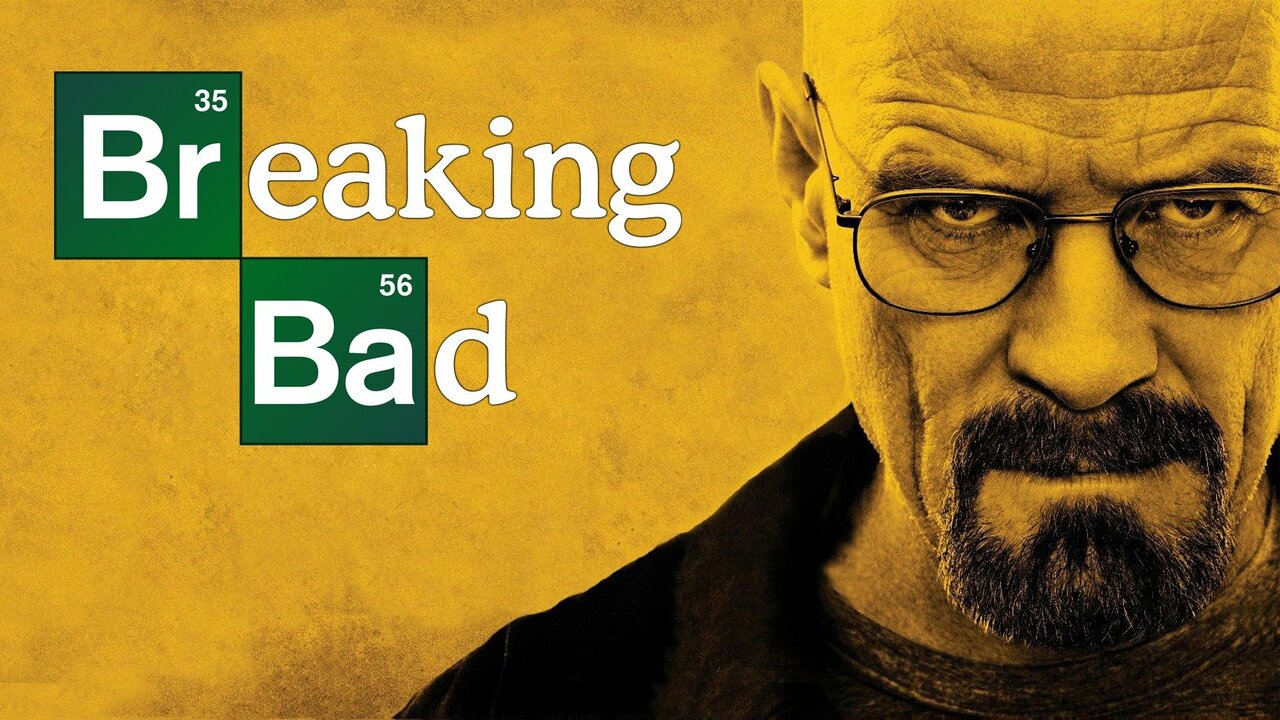 I probably rewatch Breaking Bad at least two times a year. It's one of my favorite stories, features some of my favorite characters, scene arcs, and dialogue. I'm proud of myself for making it till February before starting my rewatch.
I finished the original series within a week before moving on to Better Call Saul. But to be honest, I've been thinking about rewatching it again already. It's just so damn good!
---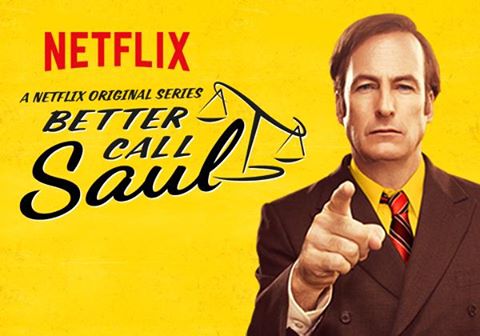 Better Call Saul is a Breaking Bad spin-off and a tough one for me to watch, but it's also really well done. There's a story arc that involves the main character gas lighting and tricking a group of elderly woman, and stories of elder abuse always wreck me. But the show handled it really well and didn't make it seem like a good thing. They used it to show the character's decline on the moral scale, and though rough, it was effective and crucial to the story.
It took me a little longer to finish this series, even though it's a little shorter than Breaking Bad. I always slow down watching or skip over the elder abuse arc depending on my mood. This time I watched it through, so it took me a little to get back into the show to see the main characters complete and utter fall to the dark side.
---
I'm actually watching this as I write this post and do some other weekend catch up work. El Camino is the immeditie follow-up to Breaking Bad, that takes place right after the events of the show. It follows one of the other main characters, and while well done, I often find myself searching for the point in the movie.
Maybe point isn't the right word. I guess I feel like I don't get it. There are a lot of cool and interesting story moments, but other than that, it doesn't feel complete. The movie mainly follows one character as he tries to escape getting caught by the police. As a long time fan of the series, El Camino always just felt like something the creators made for the fans so they knew what happened to the other main character of the story. But I honestly thought they ended Breaking Bad in a way that all my questions were answers, and I was just glad to know the character got away.
---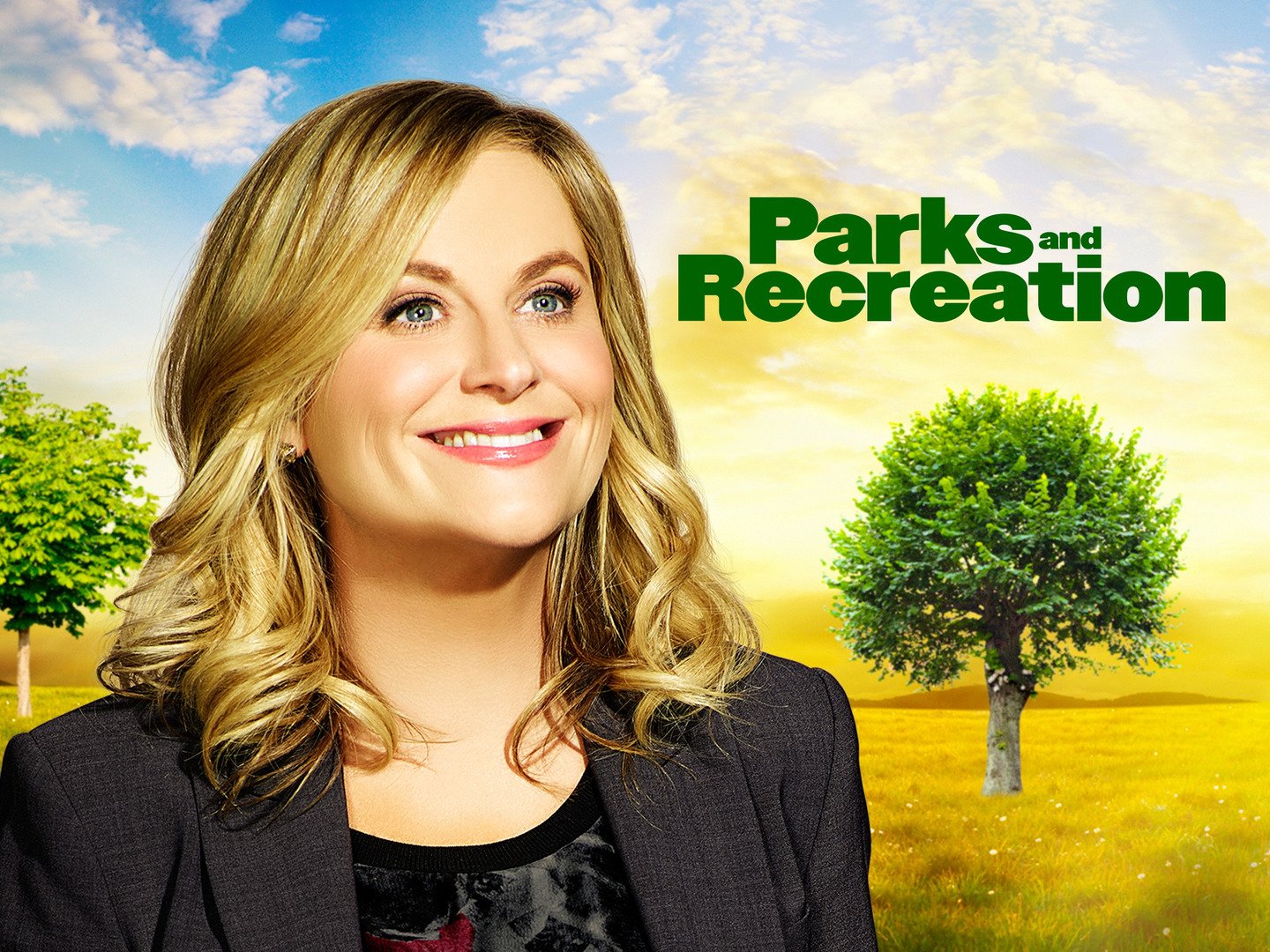 After watching through The Office, my partner wanted to do a re-watch of Parks and Recreation—a show we both haven't watched in years. There's also the added layer they now work in a government job and some of the jokes hit really hard for them and their experiences.
While I always like Parks and Recreation because it came out around the same time of The Office and had a similar set up, it always felt like a copy. So, I haven't really watched the whole series that much. I may have watched the finale once. I just remember thinking that the last couple of seasons were all wish fulfillment for the characters without any logic of how or why they ended up with everything they wanted. Either way, it's hilarious.
---
Speaking of hilarious, The Woman Across the Street from the Girl in the Window was funny as hell. I'm a huge fan of mashup parody movies like Scary Movie, Don't Be a Menace While Drinking Your Juice, and Shriek if You Know What I Did Last Friday the Thirteenth. They all do the genres they are making fun of justice in such a smart and clever way. I haven't seen or read a lot of the stories the movie was referencing, but I am a fan of the thriller genre so the conventions and tropes they subvert were refreshing and recognizable.
My only complaint was I wish the music of the movie was more slapstick. But then again, keeping the music strictly in the serious thriller realm kept the movie's tension and pacing just right. The funny moments even hit with a different tone. I wasn't sure if I should laugh or cringe, and often did both.
---
I watched Midnight Mass for the first time a couple of weeks ago. It was awesome. Also great inspiration for my vampire novella set in a small town. I'll probably watch it a couple more times while writing and editing the book. I loved what the show added to the genre and what it remixed to fit its themes.
I'm a huge fan of Mike Flanagan, the creator of the show. He's done The Haunting of Hill House and The Haunting of Bly Manor. He's known for creating extremely atmospheric and thematic horror, a topic I'll be writing a piece for The Writer's horror issue out this October. Flanagan is a master at crafting a story that's both terrifying and personally emotional.
---
I did a speed watch through of Euphoria over the course of a day. I wanted to know what all the talk on my feed was about and if it lived up to the hype. While the filming and acting were great, I couldn't help but feel there were really weird undertones in it. The show's about a drug addict teenager and her friends and enemies within her suburban town. While most of the unhealthy issues the teens face are framed in a very healthy way that allows for watchers to see not only the harsh reality of situations but how to get out of them.
Except for the topic of grooming and sexual assault toward young girls. The show always frames this as 'women's sexuality liberation,' but honestly whenever a grown man tries to frame teenage girls as women, it gives me huge red flags. I'm holding out for the writing to address these moments and scenes at some point because that really is my only complaint of the show, but I feel like I'll probably stop watching it if it keeps going in that direction.
---
I have zero complaints or remarks about Pam & Tommy. It's a really well-done movie that offers a really intimate portrait of the famous sex tape scandal of the 90's. I was a kid when it all happened, but even I remember it. It's weird to see all of it dramatized like this, but not bad weird, like really good and spot-on weird.
It's very much of it's time. What I really love about Pam & Tommy, though, is how they portray Pamela Anderson. I cried a surprising amoung—at least, surprising to me. It's a great show!
---
---
Reading
---
I'm a bit stalled in NOS4A2. Mainly because of outside factors and nothing to do with the book itself. I want to read it, but I have work I need to catch up on before I can fall back into Hill's haunted telling. I'm hoping I'll be able to get back into it next week.
---
Continuing my study of syntax, I'm reading through Constance Hale's Sin and Syntax. While not as labor intensive as Spellbinding Sentences which came with tons of exercises, Sin and Syntax has been an enjoying read. There are moments when the writer tends to lean really hard toward an elitist stance of grammar before chilling out and being more open.
Since Sin and Syntax doesn't have as many exercises as Spellbinding Sentences, I'm going through the exercises from SPS to keep me actively working on my skills.
---
I'm reading this book for work and am excited to get started. It's by the same writer who recently did the Great Gatsby rewrite. This is focused on golden age Hollywood and follows an Asian American woman as she tries to become a star in a place that sees her as invisible and where monsters lurk beneath the skin.
I won't get into it here, but I will say Siren Queen is awesome.
---
I'm reading V.E. Schwab's book for my book club read. I'm also using it as a study resources for a syntax exercise. I'm going through the book and highlighting all the times the writer moves the story forward with direct action or uses exposition. So far, it's been a steady ryhmyic blend of both. One light giving story action and the next giving exposition.
It's very enlightening to see how those types of sentences build up to form the greater narrative. I did have to put a brake on my reading of this to make my way through Siren Queen and a couple other projects for work. I hope to return to it later or continue the practice in my next read.
---
Story by Robert McKee is an advanced story writing book all about crafting stories, understanding themes, arcs, scene structures, and plots. It's really dense and thick and informative. Whenever I start a new book project, I like to read back through the book to familiarize myself with the lessons, find my story in the techniques, and center myself in the process and knowledge of storytelling.
I've always found it helpful at getting me to think about my stories in deeper ways that'll connect their telling and characters for ultimate reader effect.
---
---
Games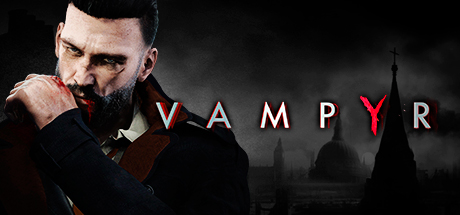 I started playing Vampyr as research and am having fun in the gothic England where the story takes place. I also always enjoy playing a vampire because I just attack everyone in the shadows. It's a pretty fun play through in a well-designed world. I haven't gotten too into the storyline yet. I know I'm a doctor who was turned into a vampire and is now working at a rundown hospital investigating the cause of vampirism and who sired me.
I probably won't play this game to the end, but I do enjoy having it as an after-work research activity.
---
---
Thanks for swinging by and reading about what I've been up to the past couple of weeks. I'd love to know what you've been reading, watching, or playing recently. Do you have any suggestions for me? I'd love to check out some more vampire stories and love a good science fiction thriller. When it comes to games, I love a solid storyline paired with action and adventure.
I appreciate you stopping by! I'd appreciate it even more if you'd consider subscribing to my blog or checking out some of the books, games, and stories I have available for fans, followers, and readers.